A Roaring Celebration At The Taaras Beach & Spa Resort
March 2018, Official Press Release
A few days after its early opening on 15 February 2018, The Taaras Beach & Spa Resort celebrated Chinese New Year with an exciting lion dance performance. It was a grand celebration as the auspicious lions roared their way through various parts of the resort.
The Kesun Lion Dance troupe from Kuala Terengganu Cultural and Sports Club spent about two hours at the resort. The first half an hour of the performance was held at the lobby, where they performed a notable athletic performance that gained the attention of many of our guests who were present at that time.
The lion dancers then went on to bless the resorts, F&B outlets, offices and other areas of the resort before completing their performance at the spa. The troupe's impressive performance made it an unforgettable experience for both the guests and employees of The Taaras Beach & Spa Resort.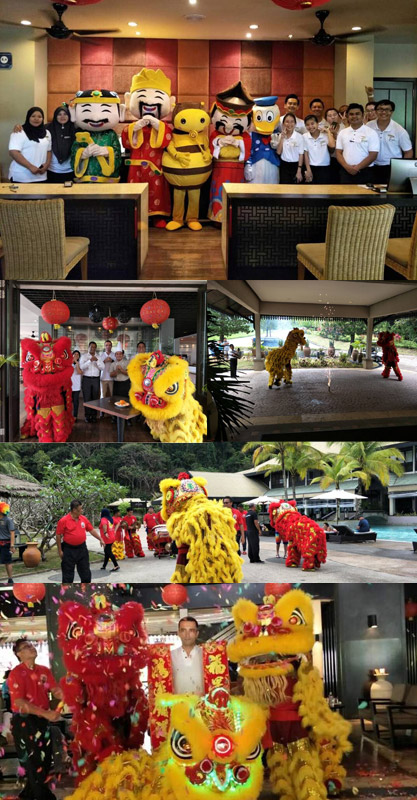 ​