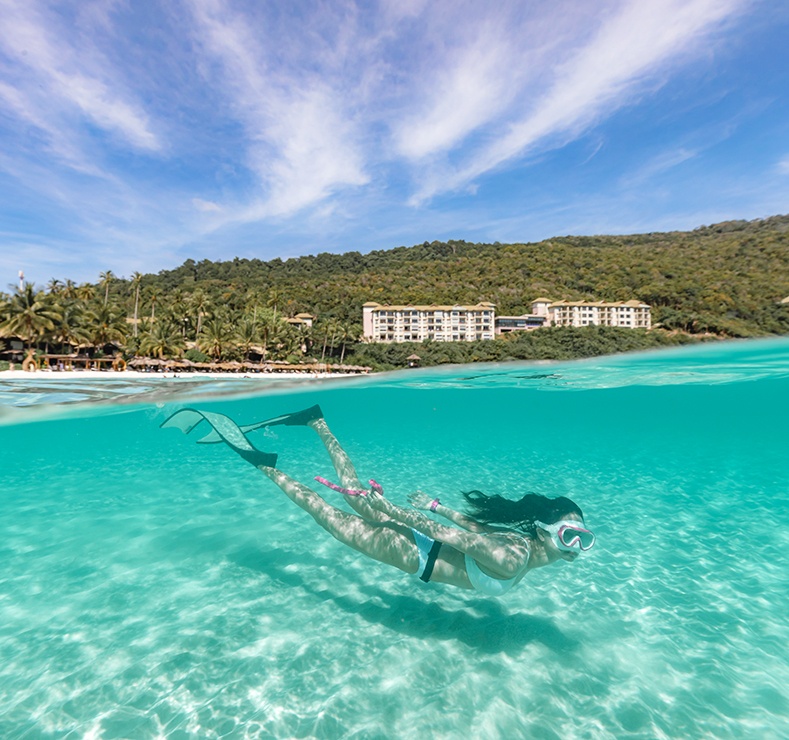 Barefoot Luxury Experience
Nestled on the beautiful island of Redang is The Taaras Beach & Spa Resort. Surrounded by the spectacular, crystal clear waters of the South China Sea, the resort bestows a contemporary barefoot luxury experience amid warm Asian hospitality.
It's time to sink your feet into the powdery white sand and immerse yourself in the sounds of the tropical rainforest.
Taaras Spa
Try the Taaras Signature Massage where a heated poultice consisting of aromatic herbs and spices are applied on pressure points on your body to soothe sore muscles.
The Taaras Villa
For those who require a larger residential retreat, our private cliff top five bedroom villa overlooks the
bay and resort below and has sweeping views out to the South China Sea.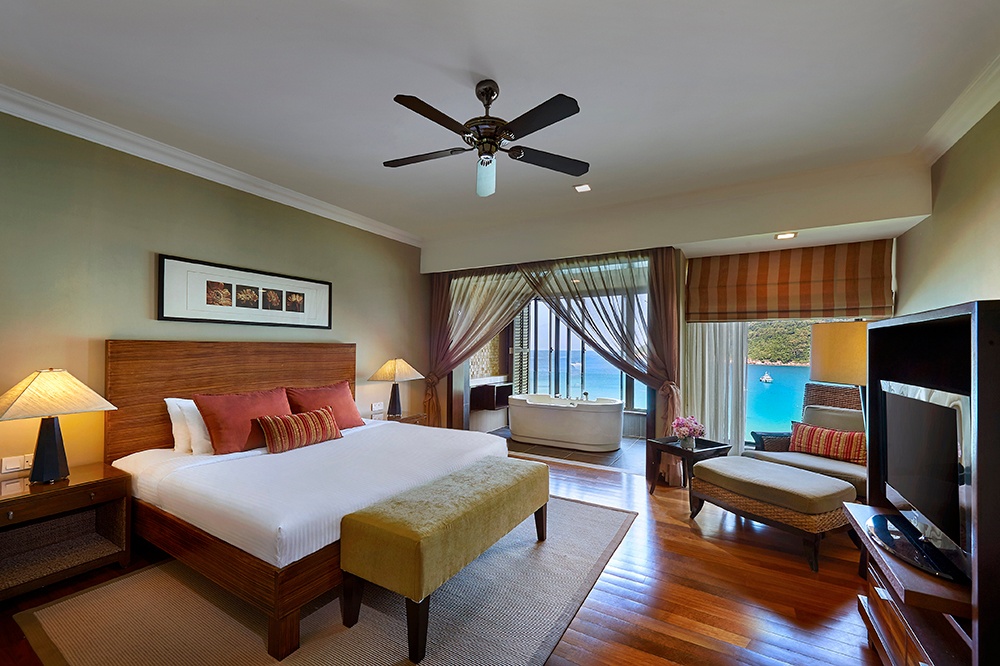 Luxury Rooms
125 stylish suites and rooms, as well as a stunning five bedroom The Taaras Villa perched high up on the cliff overlooking the ocean and resort below. The resort boasts commissioned furniture and bespoke photography of Redang Island and the landscapes of Malaysia. Each suite or room contains oversized beds and hand-picked linens and fabrics for your comfort.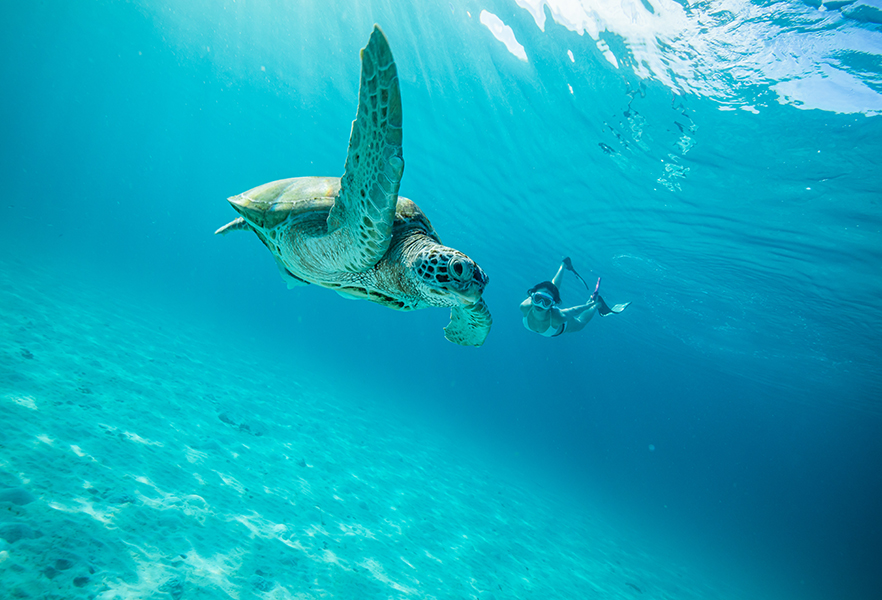 Redang Island Conservation Day
Redang Island Clean-up Day was brought to life after receiving a huge amount of support from our partners, sponsors, divers, non-divers, and members to urge everyone to 'Think globally, act locally'. It is a phrase used for decades in various contexts, yet, applicable to our cause which are marine environment and hospitality.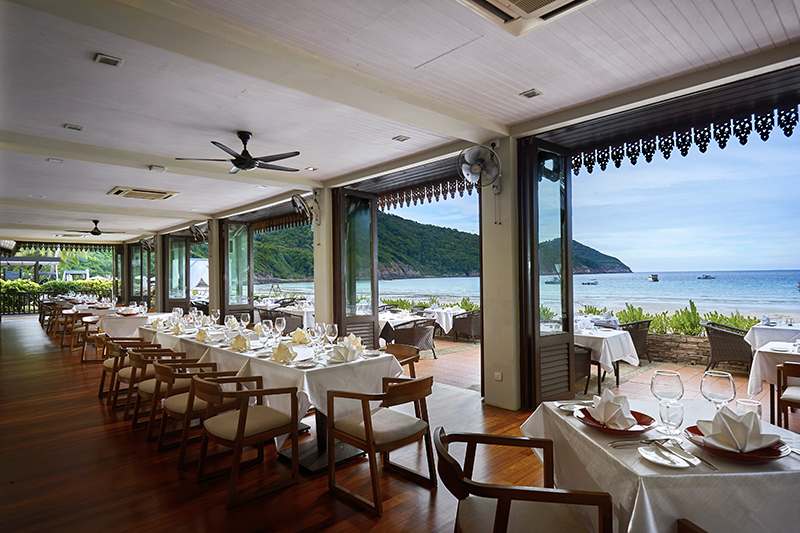 Tantalise Your Taste Buds!
You will be spoilt for choice when you dine at The Taaras Beach & Spa Resort. Whether you wish to have a lavish buffet spread of International and Asian Fusion inspired cuisine at Asean All Day Dining or dine outdoors on the deck with a modern Italian Menu at MareNero, you will find it hard to resist the fare on offer. And for really special occasions, plan an Experience Dinner where you can choose to dine on a floating pontoon in the middle of the sea or be castaway on a secluded beach.