The Taaras Beach & Spa Resort wins Best 5-Star Hotel Award at the Terengganu Tourism and Cultural Awards 2018/2019
KUALA TERENGGANU, 1 FEBRUARY 2020 – It was a night to remember when The Taaras Beach & Spa Resort was awarded with the Best 5-Star Hotel Award at the Terengganu Tourism and Cultural Awards 2018/2019 (Anugerah Pelancongan dan Kebudayaan Terengganu 2018/2019), coming ahead of Resorts World Kijal and Tanjong Jara Resort.
Organized by the State Government of Terengganu through Tourism Terengganu at Dewan Besar, Wisma Darul Iman, the awards ceremony is an appreciation and recognition event, awarding tourism industry players in Terengganu for their excellent achievement in developing innovative products and services to place Terengganu as the top travel destination.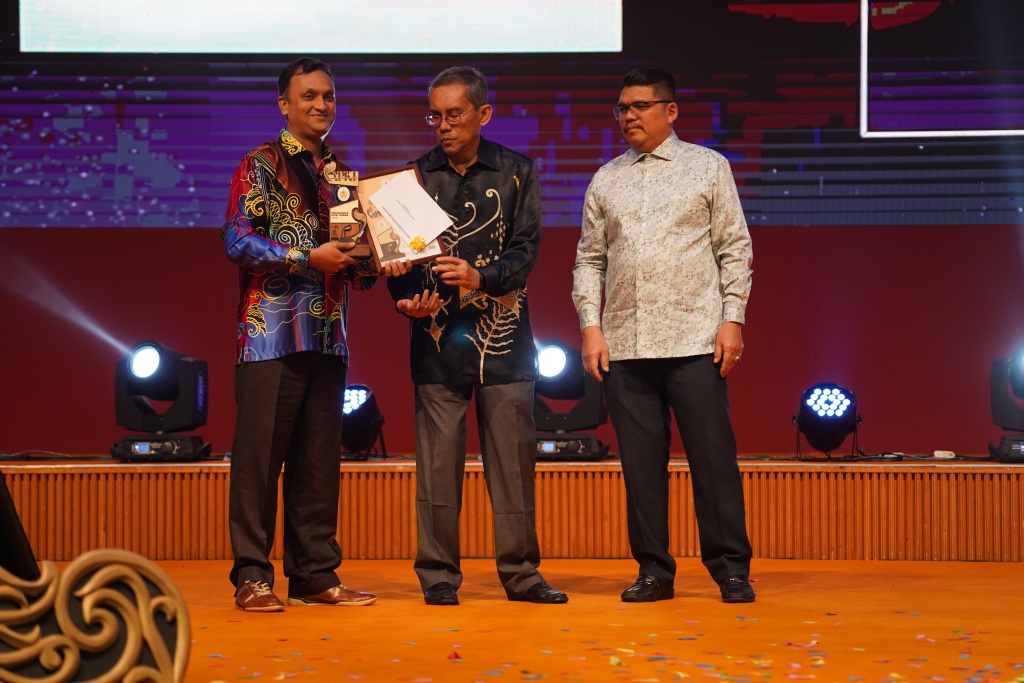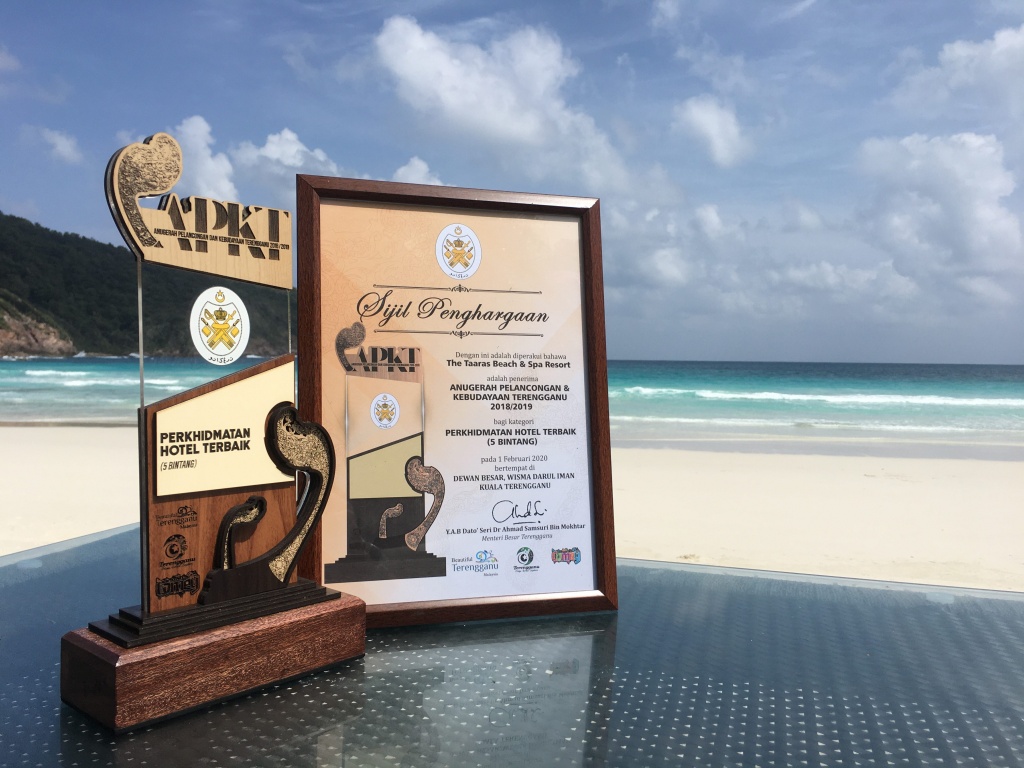 "We are extremely honored to receive such a prestigious award. We thank the State Government of Terengganu and Tourism Terengganu for their confidence in us and presenting us with this award in recognition for our services and contributions towards the development of the state tourism. This indeed gives us a boost to further strive for continuous excellence as we journey towards the success of Visit Malaysia 2020," said Mr.Pravir Mishra, Area General Manager of The Taaras Beach & Spa Resort.
Berjaya Hotels & Resorts' most prized possession, The Taaras Beach & Spa Resort is a bespoke beach located off the East Coast of tropical Malaysia in Redang Island. Indulge yourself in Mother Nature's most natural creations; the powdery white sandy beaches, it's crystal-clear waters and tropical rainforest. The resort houses 190 stylish suites and rooms, as well as a stunning five-bedroom private villa perched high up on the cliff overlooking the ocean and resort below. You will be spoilt for choice when you dine, from a lavish buffet of Asian and international fusion-inspired cuisine to alfresco dining and delectable grilled seafood.
The Resort provides a spectacular tropical backdrop that is perfect for a 'dream come true' wedding, or an ocean front tropical splendor for business or social gatherings. Get adventurous on a wide range of water and land sport activities such as diving, snorkeling, jungle trekking, beach yoga, cruising and much more.
The Resort also houses a SEATRU Turtle Lab to provide conservation and educate guests on the plight of the sea turtle. The lab is managed by The Taaras' very own marine biologist who works with a team of SEATRU Scientists and trained research assistants from Universiti Malaysia Terengganu (UMT).